Hide selected features on Prestashop product page
Features in Prestashop are very usefull, but not always all features are relevant and should be visible to customers.
This module allows you to hide selected features on product pages.
It can be usefull in situations like:
you have some features only for filtering purposes
features are used by modules for a variety of different purposes (grouping or highlighting certain products)
you have a large set of features and only want to display the most important ones
This module is built for performance and uses the latest mechanisms from prestashop 1.7, so no overrides and no additional database queries!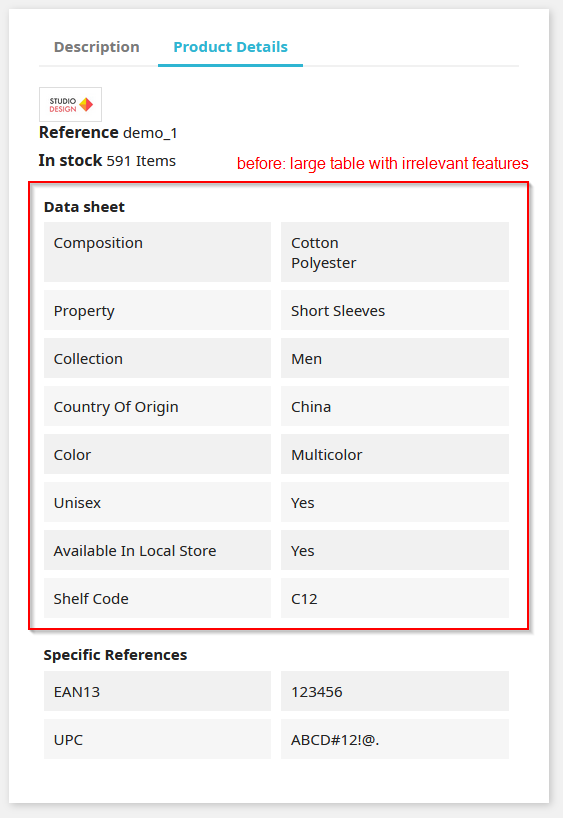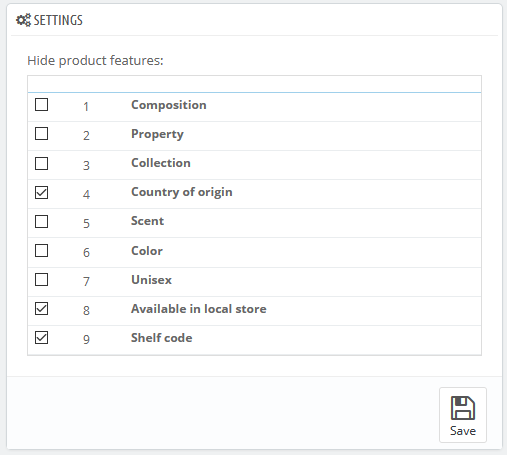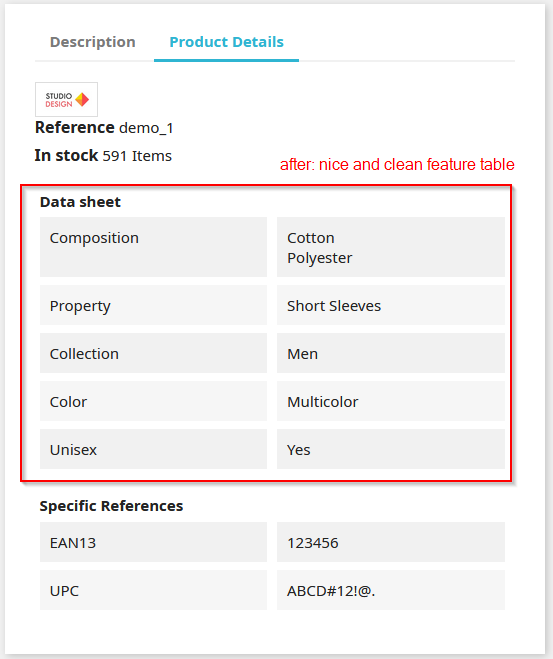 Premium support for every purchase
No matter which module you buy from us, we're always happy to give you any support you need to make it running on your shop.
Tired of waitnig days for your tickets to get a response? Not with us. Within our working hours (9 – 17 Central Europe) you'll get an immediate help.
Check out some of the reviews from our many satisfied customers: