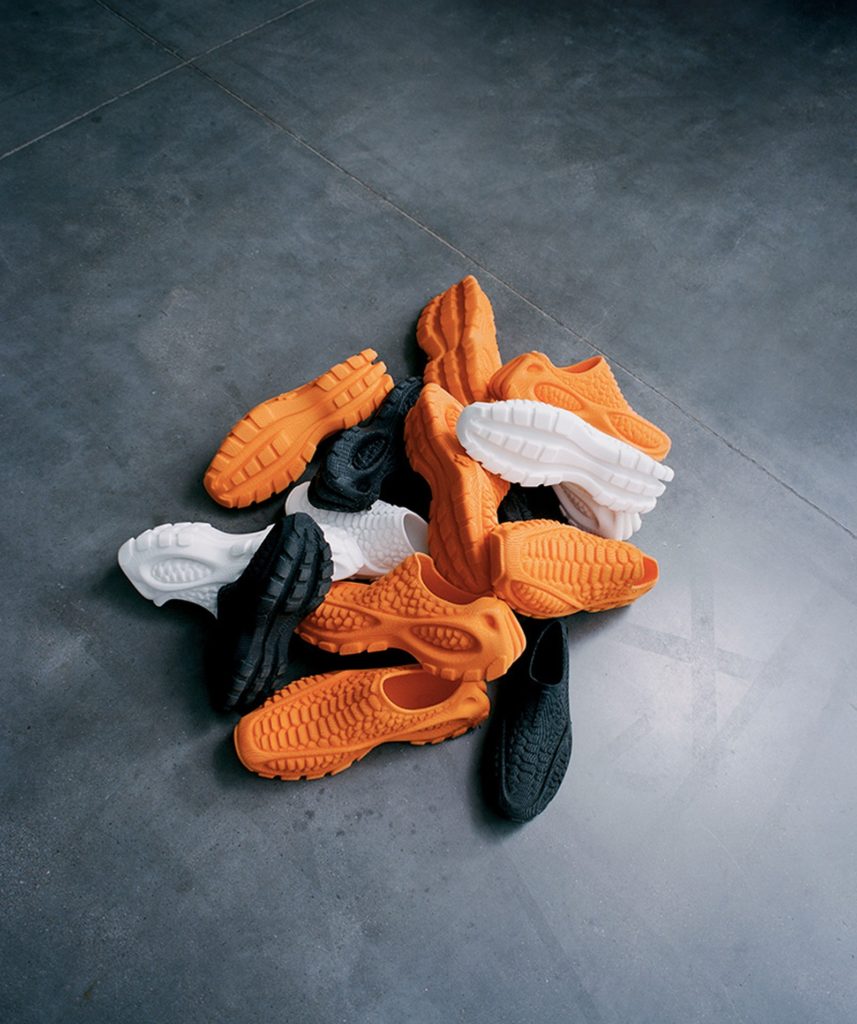 Working together with the technology-based sneaker company Zellerfeld, Heron Preston's latest product is an exercise in pushing the boundaries of footwear.
Completely 3-D printed, the entire shoe can be recycled by Zellerfeld and used to create new materials for other projects. Other benefits of the technology that has gone into this sneaker are that it can be custom-fitted to the wearer's feet through an iPhone scan andthat there was no factory or supply chain used in its creation.
There has been a science-fiction-esque obsession with futuristic, slip-on sneakers recently, whether it be the YEEZY Foam RNNR, Salehe Bembury X Crocs Collaboration or Matthew William's 360 degrees knit sneaker for Givenchy. Joining that line-up is the HERON01 which features a scale-like texture on the upper which is inspired by herons and bird's feet.
Coming in three colourways, white, orange, and black, the HERON01 will release through a StockX raffle on October 5. With proceeds from the raffle going towards Global March, a charity fighting child labour in supply chains, entry is only $10.
PHOTO CREDIT: Heron Preston