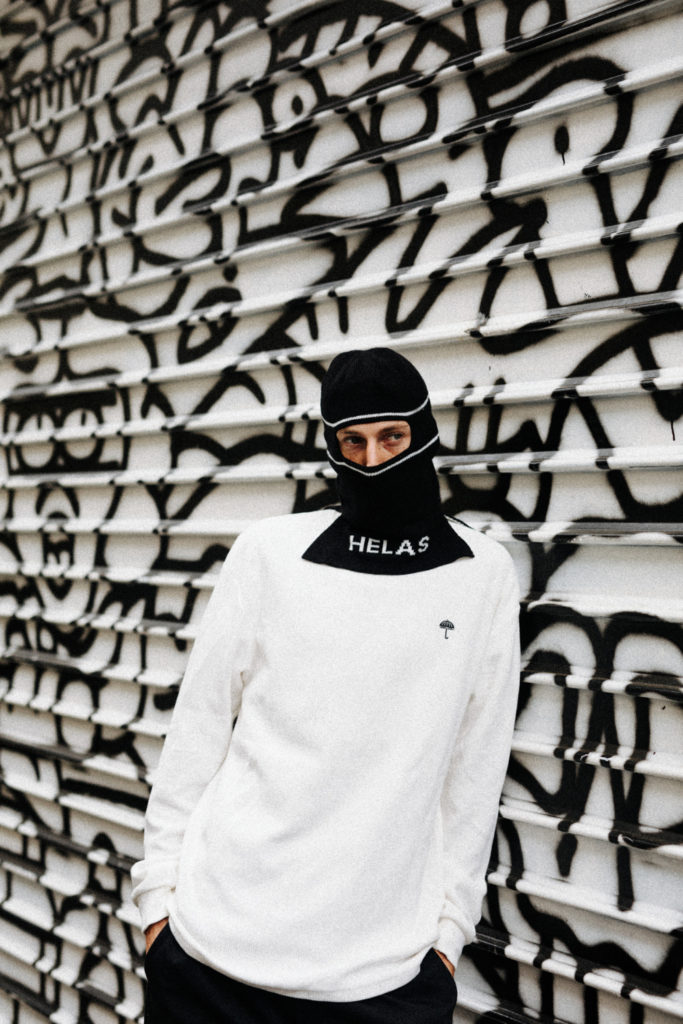 Focusing on practicality, skateboarding label Hélas has launched a selection of ideal pieces to brave the Autumnal cold.
Shot by photographers Clément Le Gail & Mindfulessparty while the brand's skateboarding team filmed its "Hélas Tour" video, the lookbook presents a range of technical and comfortable designs. Cosy sets, balaclavas and protective outerwear are joined by more premium designs such as a hunter jacket and a suede jacket.
Being known for its bold graphics, this collection continues to decorate clothing with a wide range of motifs. These include tributes to cultural icons of our era, whether that be the NAS, the Eiffel Tower or the 2000 adventure film Cast Away. According to a statement made by the brand, these are references that, "translates the founders' desire to share their cultural knowledge."
Check out the full Helas Autumn 2021 Helas collection below, which will be available from the brand's website starting Wednesday, October 13th at 10 am.