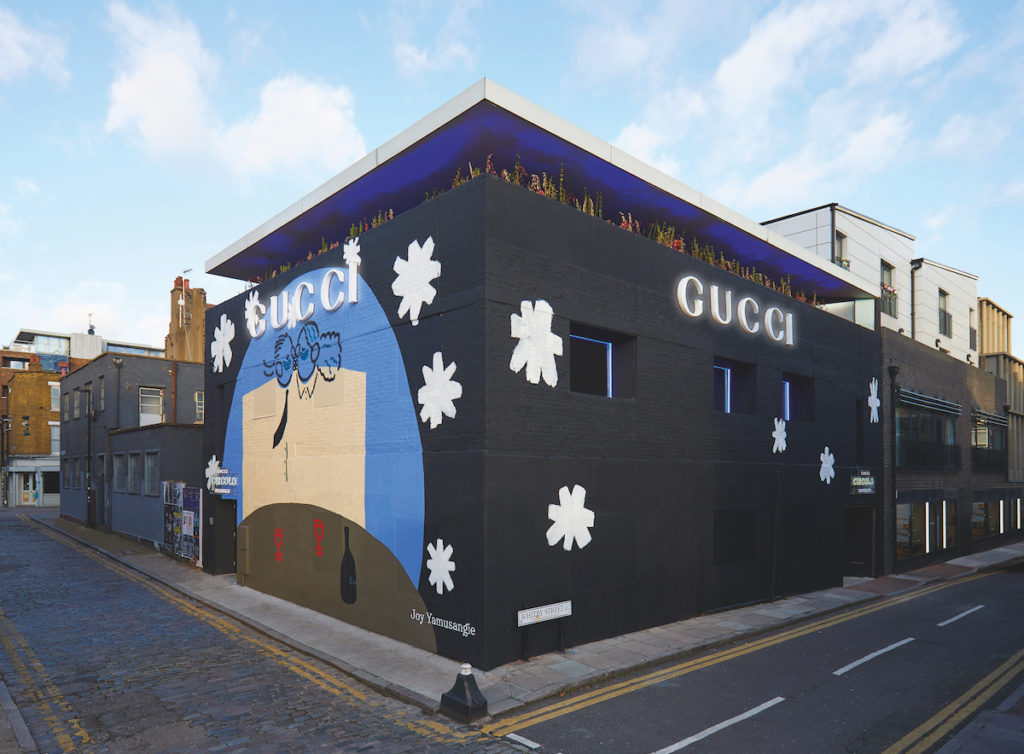 The final phase of the label's temporary London outpost, Gucci Circolo Shoreditch recently launched 'Collective Processes' in partnership with HOME by Ronan McKenzie as the final part of the location's lifecycle.
Two months after first opening their doors, the finale sees the aforementioned 'Collective Processes' exhibition take host which features "a special curation of Black Women Artists within HOME's wider community" including the works of 15 artists across photography, sculpture, painting, textiles and videography, with many multidisciplinary artists among the fold. Marking the change, the location's façade has also been reimagined with artwork by artist and previous Gucci collaborator, Joy Yamusangie, titled 'A New Love'.
Check out some shots of the new space below and visit the space before it shuts its doors for good on the 21st of December 2021.