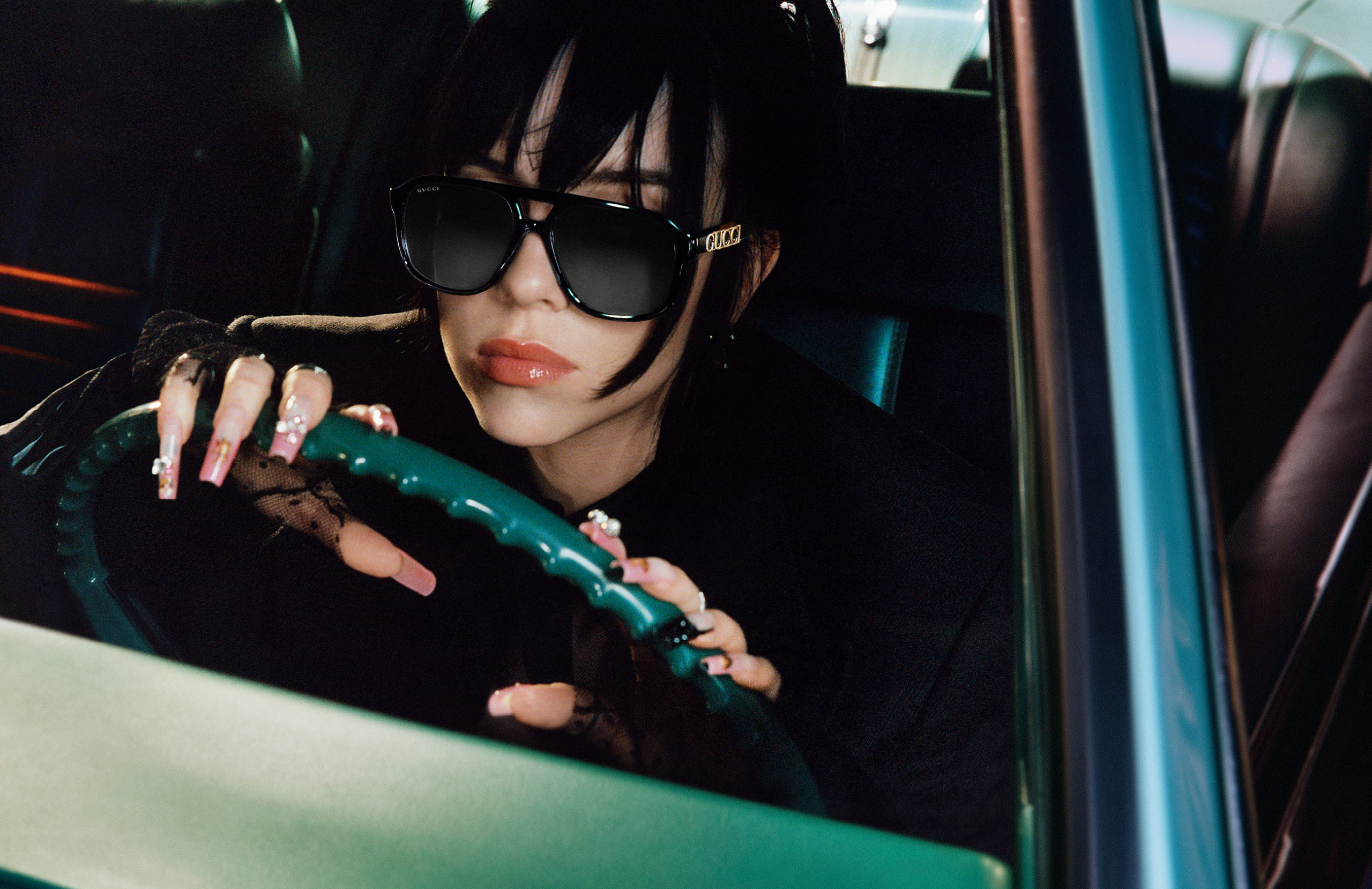 Gucci and Billie Eilish takes us on a dreamy car ride around Los Angeles as the award-winning singer-songwriter dons the latest eyewear from the luxury Italian house. Inspired by the film noir genre, vintage automobiles in vibrant hues are the main set that, along with the unorthodox composition and contrasted lighting effects, give a romantic feeling to the moody campaign. The alluring narrative explores the idea of cars acting as symbolic extensions to the driver that reveal their intentions, motivations and personality; a way to unravel the character of Eilish in this series of hard-hitting portraits.
To capture the fantasy-like sophistication of this concept, the artist is seen wearing three timeless frames in the form of black caravan sunglasses with a gold-toned Gucci logo alongside an 80s-inspired, oversized sun mask with the same gold details and a pink cat-eye pair.
Check out the cinematic campaign below.