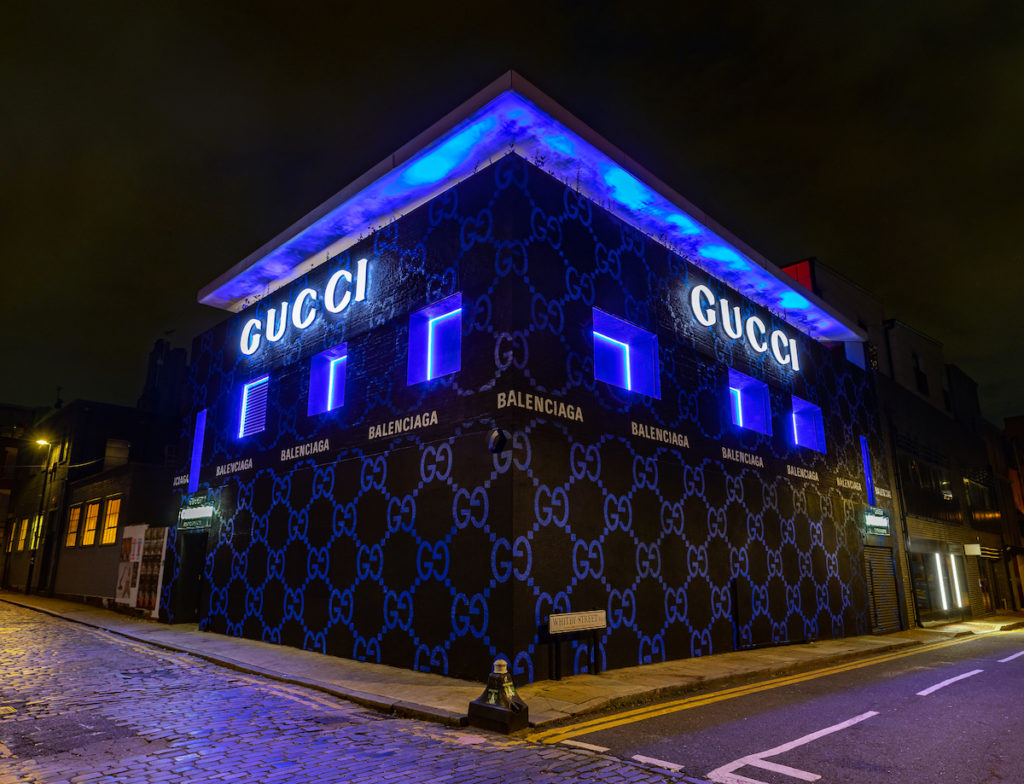 Entering the next stage of its lifecycle, Gucci Circolo Shoreditch was recently transformed in celebration of the "Hacker Project" which sees the world's of Gucci and Balenciaga collide to form a unique selection of products that are currently on offer in the temporary space.
Being completely reimagined, both the exterior and interior have had a refresh with exterior walls now covered in an eye-catching creative display featuring both the GG monogram and Balenciaga's logo. When it comes to inside, guests make their way through a vibrant entrance before reaching the central space which features co-branding and, of course, products throughout.
Check out some images of the new space and pop down for yourself while it remains in its current form until 5th December 2021 when it will enter its third and final phase.