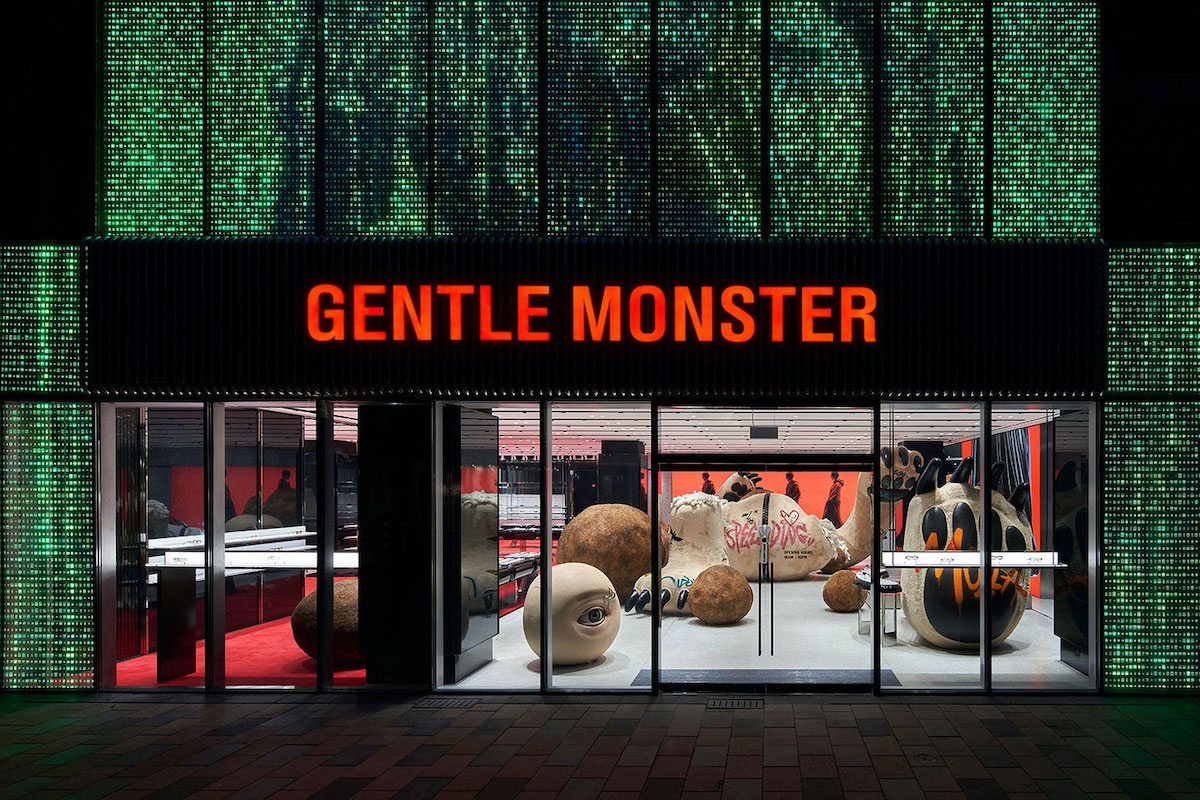 Serving as the label's largest flagship store to date, Seoul-based sunglasses label GENTLE MONSTER recently opened its new space in the Taikoo Li Sanlitun shopping centre in Beijing, China.
Comprising a three-story 1,330 square meter space, the new outpost centres around the theme "DATAIZED FUTURE," and serves up all the futuristic tropes you'd expect of the South Korean label. Building on the popularised trend of utilising stores as a place to experience a brand's aesthetic to the fullest, the store exudes museum-like vibes with an abundance of floor-to-ceiling screens, large sculptures and, of course, an expansive range of their products. Elaborating on the aforementioned with a quote, the press release continues:
"GENTLE MONSTER dove deeper into its unique DNA, disrupting conventional retail methodologies that prioritize efficiency and function, with Future Retail, GENTLE MONSTER offered a powerful retail experience by simultaneously presenting contrasting emotions, amplifying the brand's singular worldview."
Also set to offer free repair services, special collaborations, and professional optometrist services on the top floor – check out some shots of the new store below and visit for yourself at Gentle Monster Taikoo Li Sanlitun, S10-15, 19 Sanlitun Rd, 使馆区 Chaoyang, Beijing, China, 100600.