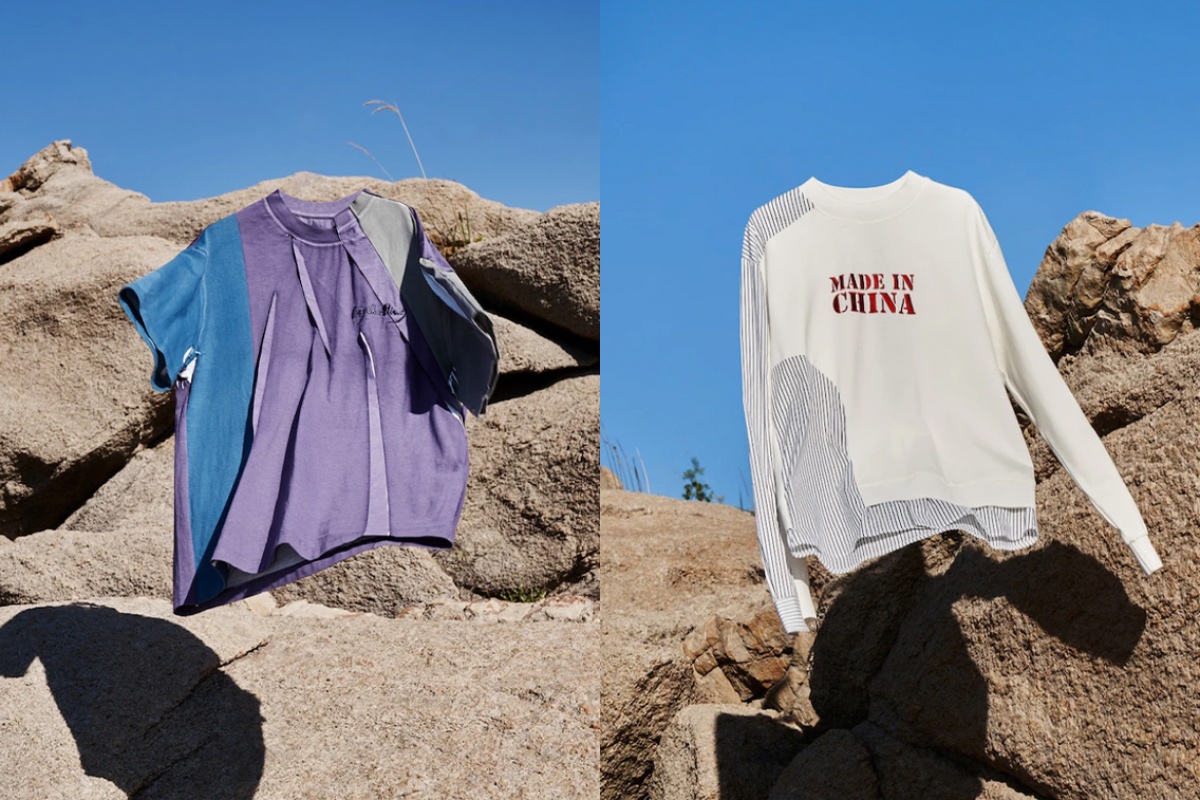 Known for dictating shape and moulds, rising designer Feng Chen Wang has unveiled her latest creative venture, releasing the 'Re-Work.2' capsule collection.
Placing emphasis on upcycling and reusing, the Chinese designer has followed on from her most recent 'Re-Work' capsule collection back in 2020, which also looked to place upcycling as paramount. Having been seen in her prior work and in collaborations with brands such as Converse, Wang's obsession with shape, material make-up and reconstruction continues in the 'Re-Work.2' capsule collection, which utilises contrasting patterns, washed materials and brush stroke designs for these pieces. The collection includes t-shirts, both short and long-sleeved, crewnecks, hoodies, and skirts, with some of the standout pieces from the range including a white and striped crewneck boasting the Feng Chen Wang Spring/Summer 2018 "MADE IN CHINA" text as well as a washed grey, purple and blue pleated t-shirt with signature Feng Chen Wang embroidery.
The Feng Chen Wang 'Re-Work.2' capsule collection is available to shop now via the Feng Chen Wang website.
Check out imagery below.
PHOTO CREDIT: @Feng Chen Wang