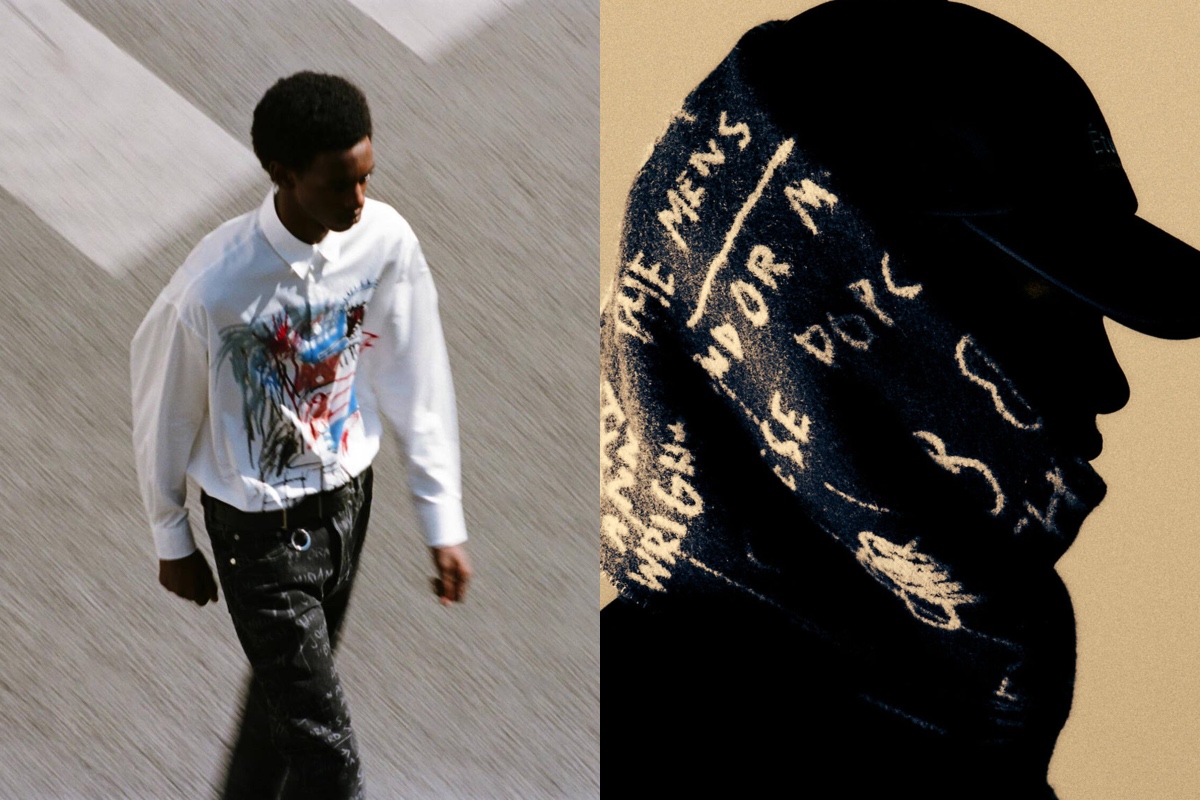 Paris-based brand Études has joined forces with iconic artists Jean-Michel Basquiat and his prized work for another collaborative capsule collection.
Celebrating its 10th anniversary, this capsule collection celebrates the historical relationship between Études and Jean-Michel Basquiat with a selection of garments adorned with Basquiat's most infamous work. Marking the duo's first-ever N°20 collection, which was launched 10 years ago, this second instalment sees a selection of garments take direct inspiration from the relationship between the French touch and the American urban scene of the 1980s, a period in which Basquiat rose to fame.
The collection features an array of pieces, including a button-down shirt, hoodies, t-shirts, blazers and suit trousers, scarves, a bomber jacket and more, with some standout pieces including an all-over Basquiat navy and yellow button-down shirt, a pair of embroidered multi-colour suit trousers in mottled brown, as well as a burgundy bomber jacket adorned with "Cassius Clay' text and a signature Basquiat motif.
The Études x Jean-Michel Basquiat capsule collection is available to shop now via the Études website.