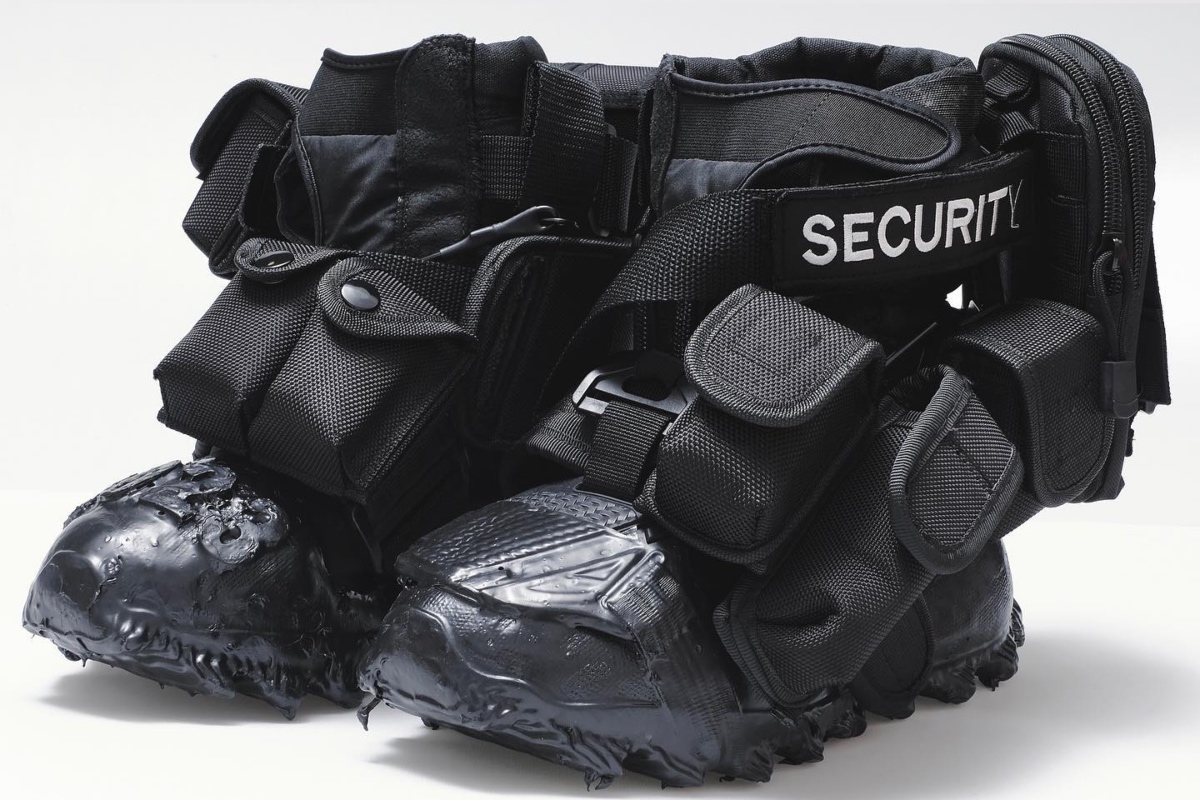 Known for his outlandish redesigns and off-the-wall design approach, sneaker artist Edmond Looi has taken to Instagram to unveil a completely reimagined version of the YEEZY Knit Runner Boot 'Sulfur'.
Seemingly taking inspiration from Kanye West's recent runway appearance at Balenciaga's Spring/Summer 2023 show, this reinterpreted version of the YEEZY Knit Runner Boot 'Sulfur' completely overhauls the pair's vibrant colour scheme and puts a military spin on the slip-on silhouette. Mimicking Kanye's Balenciaga paramilitary outfit, this 'Maximum Security' custom features a roughly painted black toe and midfoot adorned with Kanye's '2023' text, as seen on a recent hat of his, and a tactical ankle shroud that boasts a wide selection of utility pockets. Some other features include bold 'SECURITY' text across the ankle strapping, velcro and buckle add-ons, as well as a ridged outsole.
Let us know what you think about these custom 'YZY War Stomper' sneakers below.