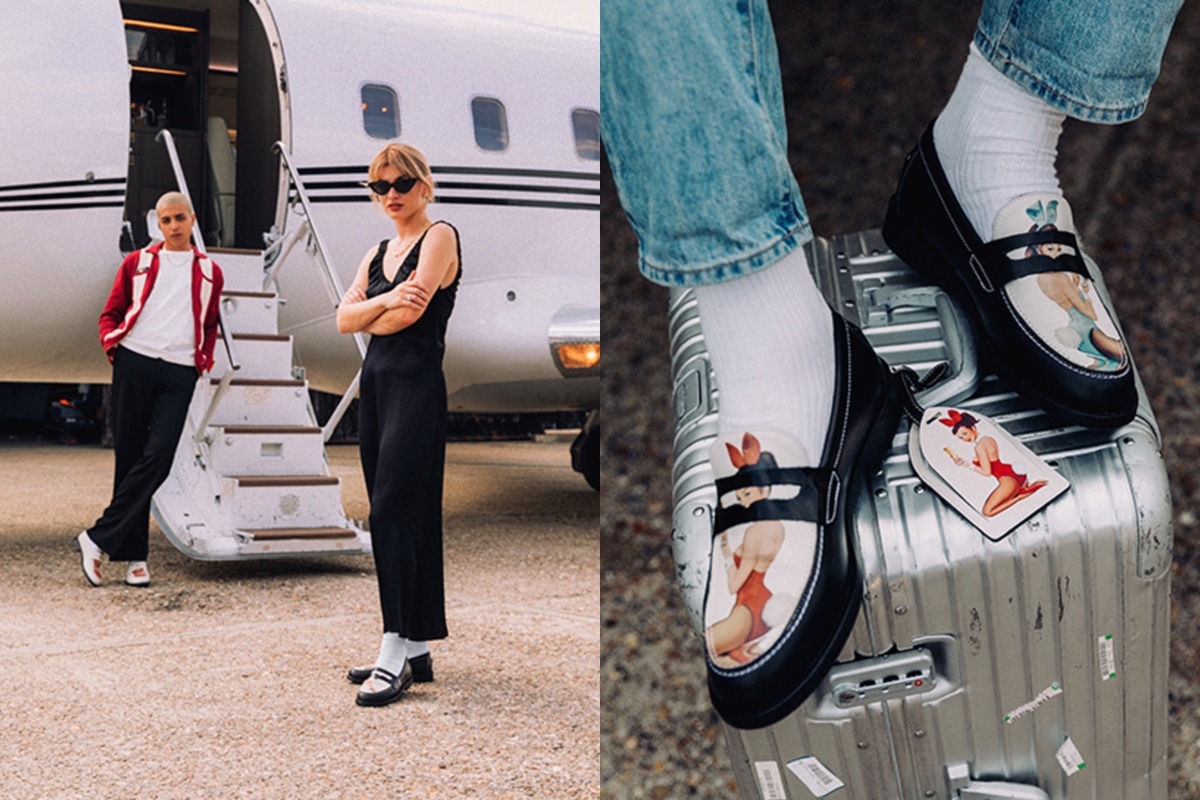 British heritage footwear brand DUKE + DEXTER has unveiled imagery for their newest collaboration with world-renowned publication and brand, Playboy, which will see a host of footwear, apparel and accessories releases.
In an array of campaign imagery, the unisex capsule will include a selection of graphic-laden footwear, apparel and accessories, with the campaign channelling Playboy's 'larger than life' mantra through a 90s airport aesthetic. Layering the collection with distinct attention to detail, DUKE + DEXTER utilises the unmistakable graphic stylings and publication covers on pieces such as classic black and white two-tone leather loafers, which boast dated Playboy covers and a retro finish, as well as a pair of shaggy pink slip-on loafers adorning 'Playboy' house text. Travel-oriented accessories like leather wash bags, wallets and silk robes also make an appearance in the range, with additional pieces including eye masks and luggage tags. Upon the collection's release date, there are set to be only 250 pairs of each item up for grabs.
The DUKE + DEXTER x Playboy capsule collection will be available shop via the DUKE + DEXTER website on September 7th.
PHOTO CREDIT: @DUKE + DEXTER