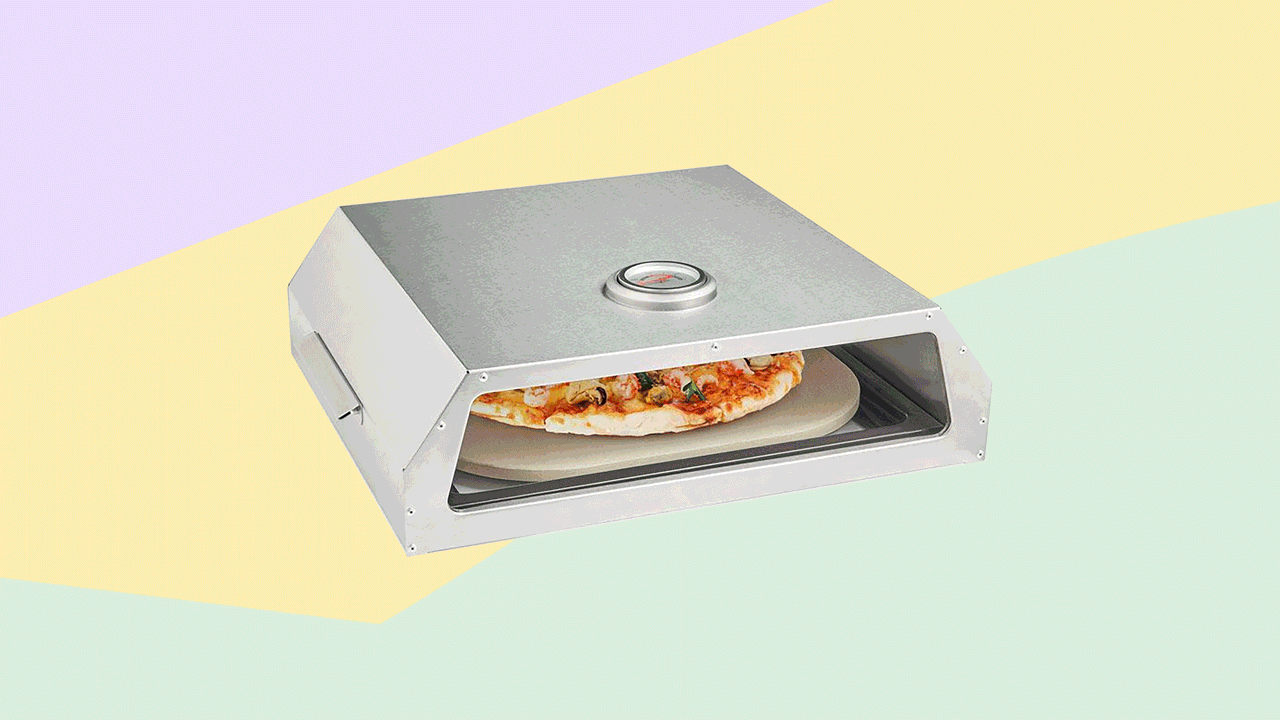 Save on Father's Day & Christmas gifts for the best father-in-law with these Wayfair discounts 
Christmas gifts for brother in law under 50
Bluetooth speakers are a safe bet cool gift for step dads, your boyfriend's dad, the best brother-in-law and pretty much everyone in between. This one is from legendary amp brand Marshall and is a top pick for the music enthusiast in your boyfriend's family.
Save on the best gift ideas for your bro-in-law with these Selfridges discounts 
Unique Christmas gifts for sister in law
If your bonus sister is a fan of all things makeup and skincare, then this eyelash and eyebrow growth trio gift won't appear such an uncommon good when it lands in her Christmas stocking on December 25th. High-quality products and incredible results – we 10/10 recommend this.
Luxury gifts for father in law
If he's an on-the-rocks, whiskey glasses sort of gent, then these stainless steel ice cubes will save his favourite tipple from being watered down in the process. A great father's day gift, birthday gift, Christmas gift – you name it, just buy it and reap the 'best boyfriend/girlfriend' rewards…
Christmas gifts for inlaws who have everything
If they've got an iPhone, Apple Watch, AirPods and even a monogram case to go with them, the next natural step is to upgrade their charging system. Enter, the wireless 4-in-1 mag stand charger – the perfect way to show your boyfriend's parents you pay attention.
Luxury gifts for mother-in-law UK
The Longchamp tote bag is a time-earned classic and we can't fault it. Grab it today if your boyfriend's mother is a style icon in need of a bit of buttering up from her daughter-in-law before she (AKA you) are granted full familial access.
Last minute Christmas gifts for inlaws
One of the best mother-in-law gifts for the green thumb lady in your life, this trio of succulents will make a gorgeous countertop decoration, be it in a living room or bedroom.
Save on the best gifts for in-laws with these Bloom & Wild discounts 
Gift to give father in law
Whether you're buying as a daughter or son-in-law, if your partner's dad loves a bottle of wine and all things truffles and cheese boards, then this unique gift hamper from M&S will be just the pick for him. 
Save on holiday gifts for the in-laws with these M&S discounts 
Funny brother in law gifts
If he's a sports fan come football fanatic then these personalized gift coasters (with the choice of his favourite UK team) will be just the ticket. 
Save on picks from our gift guide with these Not On The High Street discounts 
Christmas gifts for pregnant sister in law
The ideal Christmas gift idea for new sister-in-laws with a bubba on the way, this linen and silk pillowcase will guarantee her the best night's sleep ahead of those weary newborn nights.
Cute Christmas gifts for sister in law
One of the best sister-in-law gift ideas has got to be a minimalist pendant necklace, especially if she's practically your BFF, too. A sentimental gift and a trinket that'll stand the test of time as a keepsake, ask yourself, who wouldn't want a rose gold initial necklace this Christmas? This one even has a high-quality sterling silver base.
Luxury gifts for mother-in-law
If she's the mother-in-law who has everything, we'd bet you she didn't even know that Chanel make bath bombs – the perfect pick for a pamper.