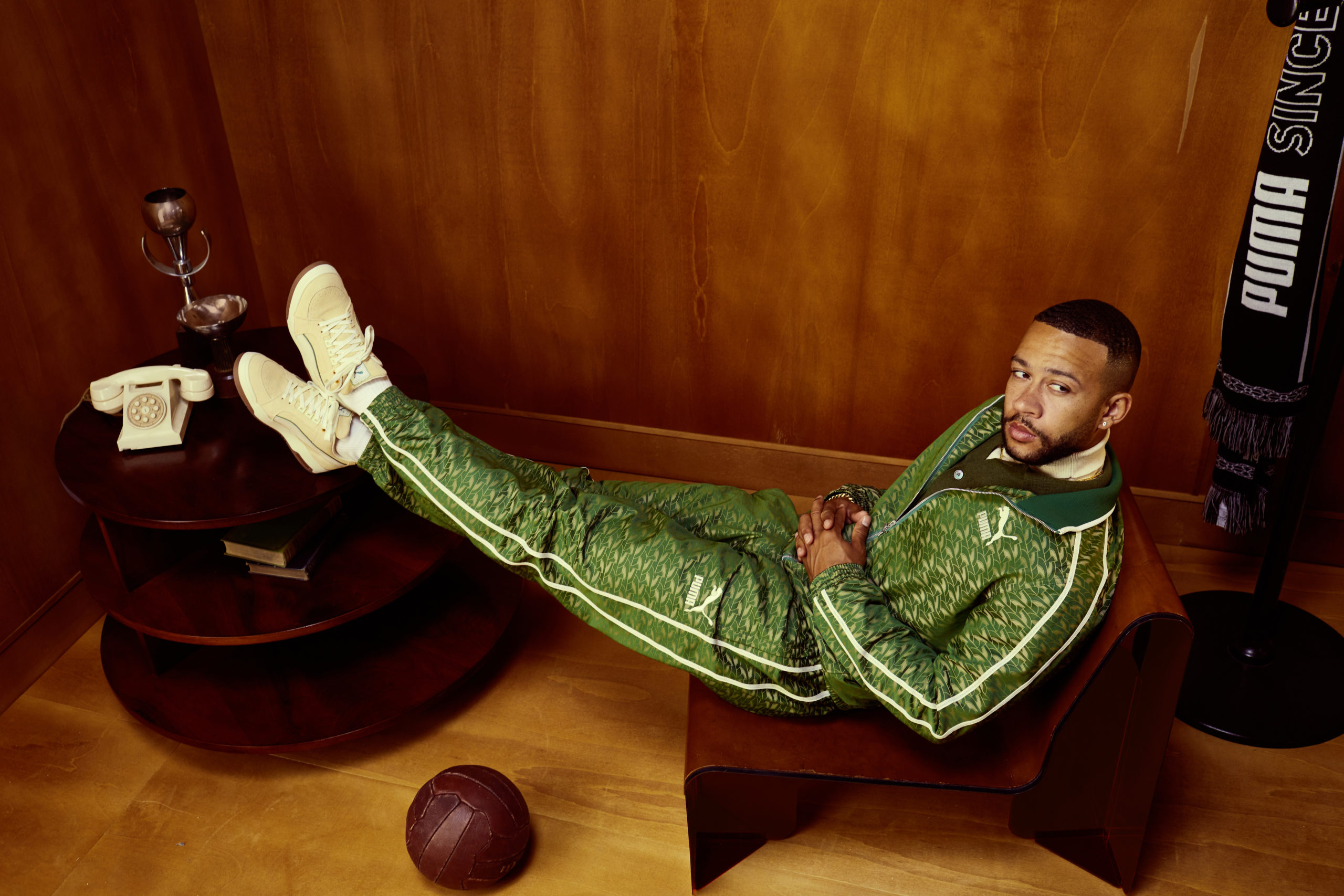 Refreshing looks and pieces from their own archive, Puma has launched their Players' Lounge collection in order to pay homage to 60s and 70s football style. Through vintage style elements such as trims, custom embroidery and engineered knits, a real sense of nostalgia is combined with modern tailoring and cuts to offer timeless pieces that fit the contemporary wardrobe.
It doesn't just stop at sportswear apparel as off-the-pitch lifestyle pieces such as polo shirts and knitted crewnecks are also included alongside scarves, caps and luggage. Footwear selection includes the Slipstream Lo, Suede VTG, RX 737, and the beloved Blaze of Glory in updated colourways for the collection.
Check out the capsule in action, modelled by Barcelona FC striker Memphis Depay.