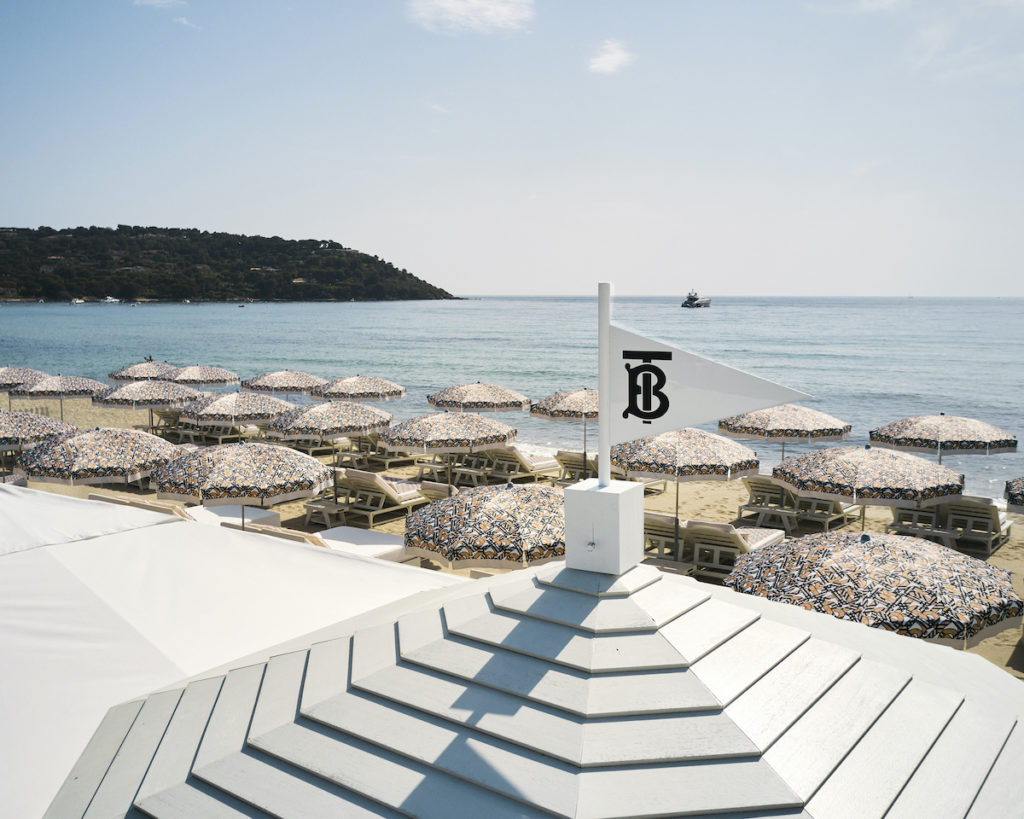 Marking the launch of their latest TB Summer Monogram collection, British label Burberry recently debuted their new distinct initiative which sees them undertake immersive takeovers of luxury holiday resort hotspots across the globe.
Perpetuating their celebration of all things outdoors, the new project sees the revered label spotlight the TB Summer Monogram at iconic locations in Saint-Tropez, Korea, Singapore and Ibiza – taking over everything from sunbeds, cabanas and parasols, to seat cushions, pool areas and more.
Creating a vibrant visual experience in the process, the new pop-up spaces marry the iconography of the brand with the adventure of a summer holiday, serving as a touchstone for the label's latest as well as a pop-up retail space with key products on offer.
Check out some shots of the new venture below and head over to the brand's website for more information.