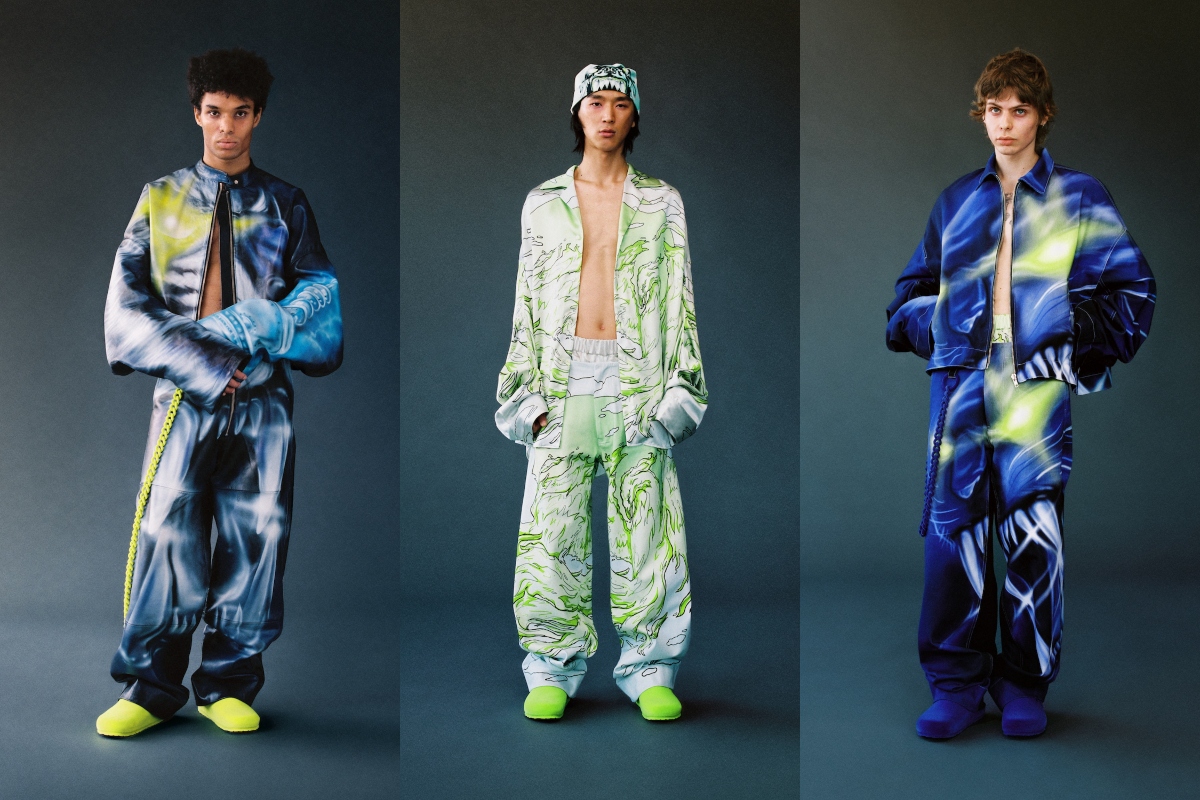 Graduating in 2016 and working at Gucci for two years, Berlin-based designer Gerrit Jacob has unveiled his second collection to date dubbed 'Raised By Wolves.'
Taking inspiration from visual artist Jim Goldberg's work, also called 'Raised By Wolves,' which documented the frightful experience of homeless youth in LA and San Francisco during 1985-95 – Jacob incorporates his own colourful bright ideas with the original inspiration of rough young experiences.
Airbrushed designs, in unique colours and shapes combinations, are added to the likes of leather, but also glossy Japanese satin, denim and jersey. The distorted, neon colours used come from experiences of Jacob's childhood in Hamburg's funfair, which pushes for a chaotic, youthful, fun look. The silhouettes of his collection help capture the awkward, coming-of-age feel, with ill-fitted and oversized shapes. 
Check out the collection in full below.
PHOTO CREDIT: @Gerrit Jacobs