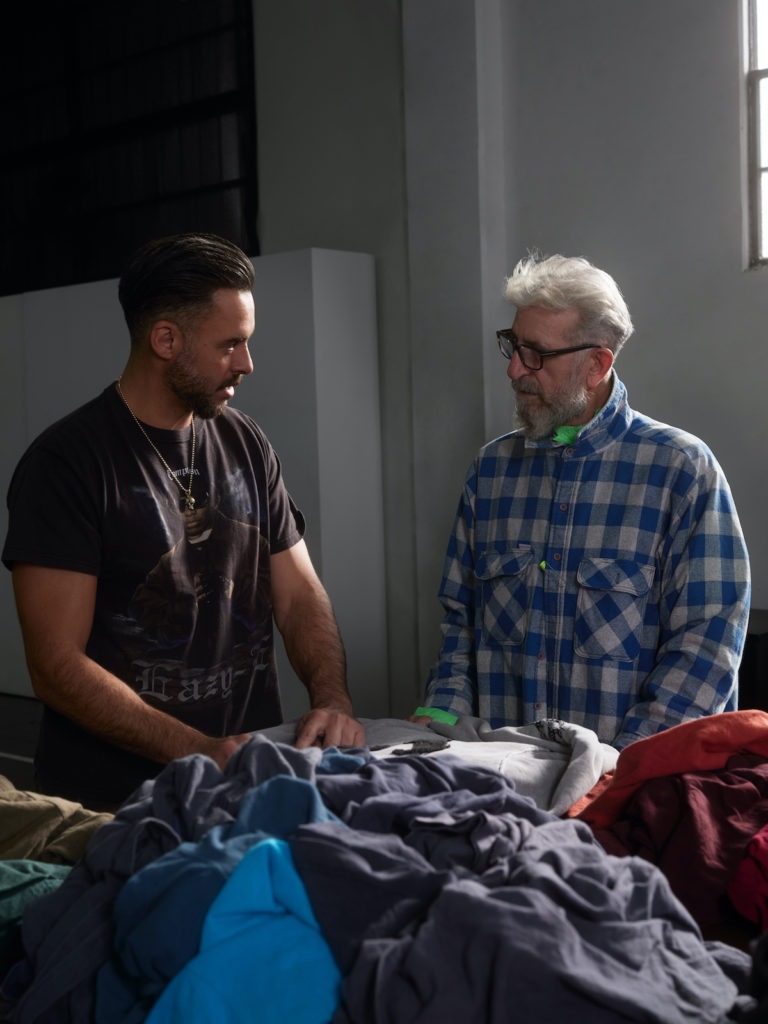 Luxury powerhouse AMIRI have teamed up with The Great City Workshop for a unique collaboration that is fronted by Mike Amiri, founder of AMIRI, and Alfredo Settimio, the creator of the well-known LA-based cycling studio.
Sharing Michael Amiri's passion for one-of-a-kind craft, Alfredo Settimio makes use of found garments like military pieces and vintage Americana in order to remould them through various additions, such as Swarovski crystals and old-style pop culture imagery.
Highlighting the vision of both designers, Amiri blends Settimio's reinterpretations with the classic silhouettes of his brand, using The Great City Workshop and its reworking techniques to create distressed pieces that echo the wear and tear of everyday studio life.
The collection is now available to shop now on the AMIRI website. Check out the capsule below and tell us what you think.