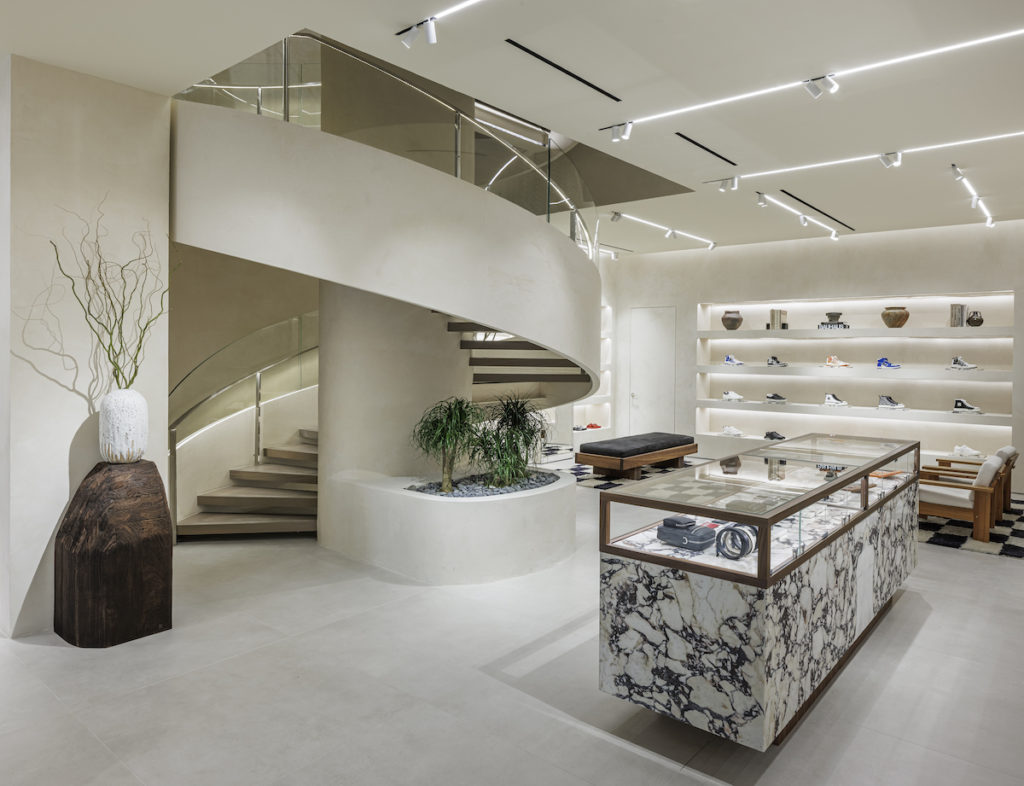 Launching the label's latest stateside outpost, Los Angeles label AMIRI recently opened their new Miami retail destination which takes an expectedly contemporary approach in its aesthetic direction.
Reflecting the vibe of the city's fashion and art-centric neighbourhood with an all-white and minimalist approach, the space was designed by CEO and Creative Director Mike Amiri in collaboration with Paris Design Studio NOCOD and architectural design firm TwoOneTwo.
Serving as the brand's fourth retail location in its home country to date, the new outpost sits in the heart of the city's Design District and will play host to the label's core collections alongside their exclusive 'Miami Capsule' which is "distinguished by crisp, summer colourways that echo the heritage Art Deco hues synonymous with Miami's Design District and the city's tropical personality."
Check out some shots of the new store below and check it out for yourself at 106 NE 39th Street, Miami, FL 33137.
PHOTO CREDIT: @Kris Tamburello