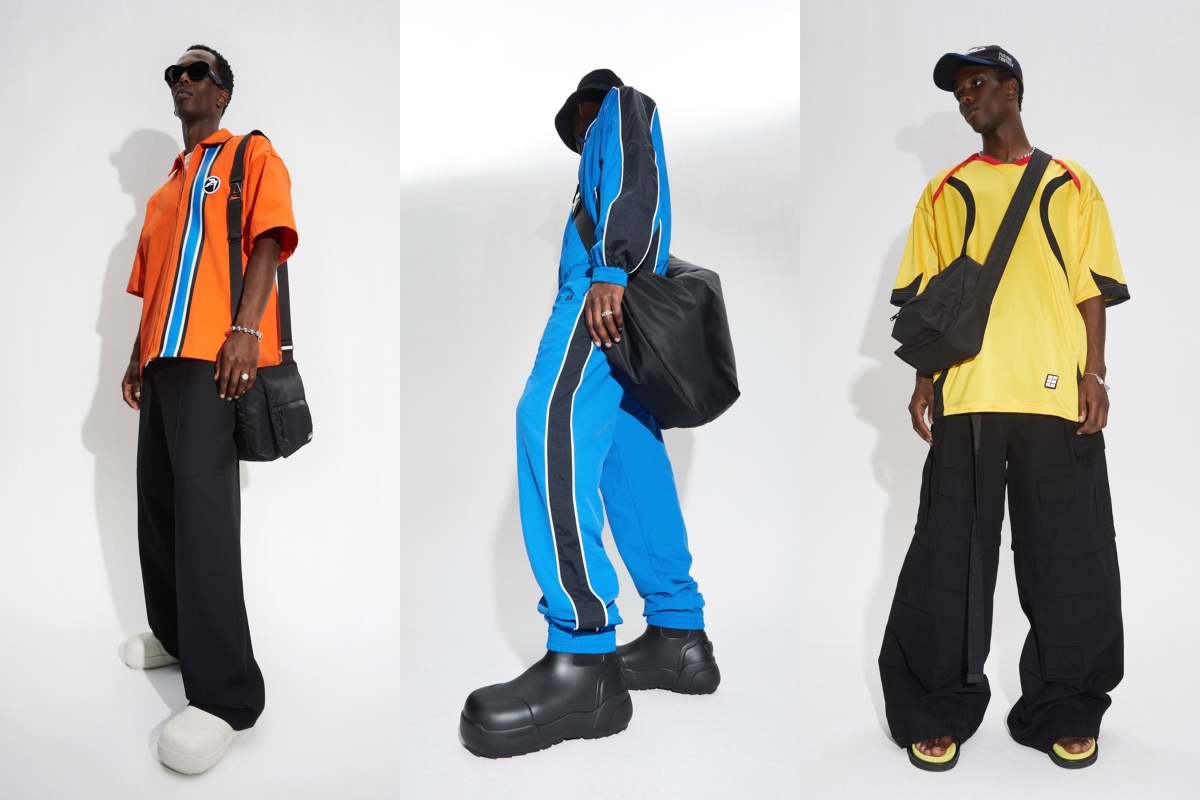 AMBUSH® have taken things back to basics for their Resort Spring/Summer 2023 collection, with Yoon Ahn looking to capture the essence of Tokyo in this range.
Having lived in the city for several years, AMBUSH®'s Creative Director Yoon Ahn has unveiled a selection of Tokyo-inspired pieces from her time in the city, keeping a succinct selection of pieces for this range. The collection has the AMBUSH® brand identity written all over it, from its unisex stylings to its use of relaxed workwear and streetwear-inspired silhouettes. Adding a new dimension to this collection is a selection of motor wear-inspired pieces that make this range just as suitable for everyday wear as it would be for a runway show.
Some standout pieces from Yoon Ahn's latest line of creations include a washed black oversized denim two-piece with yellow side detailing, an orange and blue camp collar shirt with AMBUSH® branding, a denim corset style top, as well as a pair of multi-pocket navy cargo trousers. Other pieces include t-shirts, track pants, overcoats, handbags, tracksuits, blazers, hats, and more. The collection revolves around a sense of 90s nostalgia that has been made so popular in recent times, with AMBUSH® Resort providing a welcome dose of luxury to a saturated area of the fashion world.
Take a look at the AMBUSH® Resort SS23′ collection below.