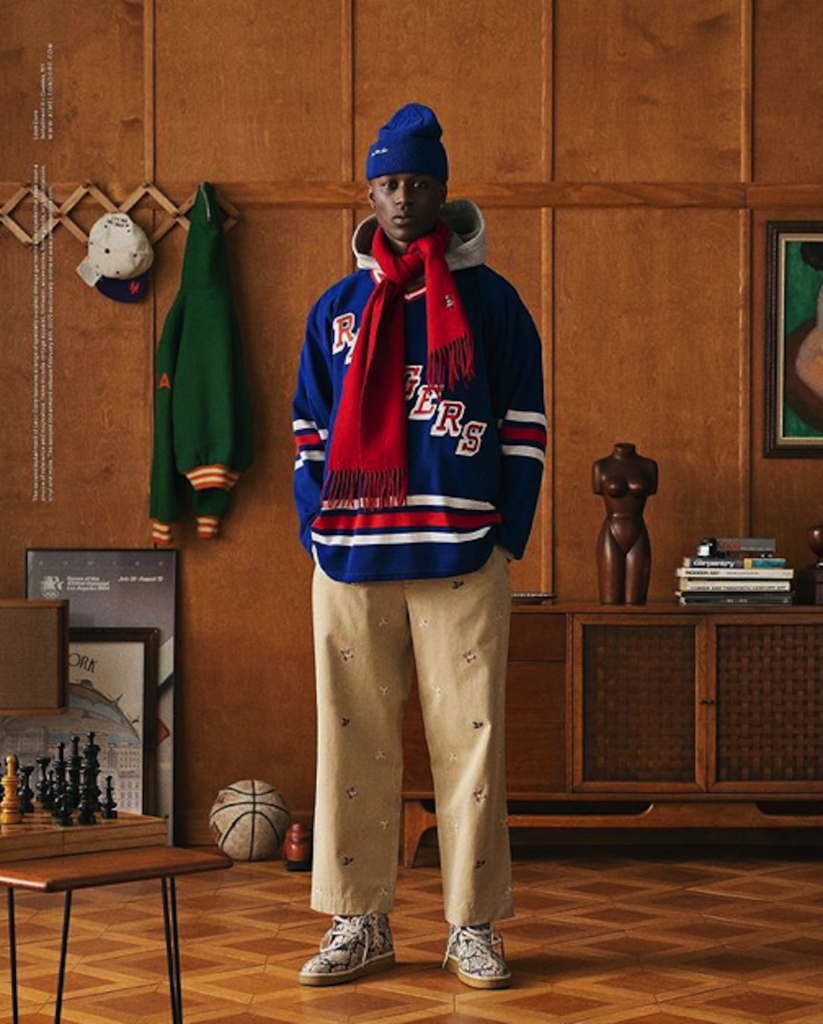 Aimé Leon Dore is set to drop the second instalment of their 'Leon Dore' collection, a selection of non-ALD vintage pieces procured by the brand.
After the success of the first release, Aimé Leon Dore is back again to provide the public with the 'one-item-only' style drop. The instalment series sees the brand attain older vintage pieces from other brands, style them with their own products, and then sell them on.
The capsule sees only one item of each piece released to the public, as is the nature of vintage shopping. From a recent Instagram post, ALD had a range of desired items going into the collection, ranging from an oversized New York Rangers hockey jersey to a North Face windbreaker.
The offering releases today, February 4th at 11am EST via the Aimé Leon Dore website.
PHOTO CREDIT: @Aimé Leon Dore