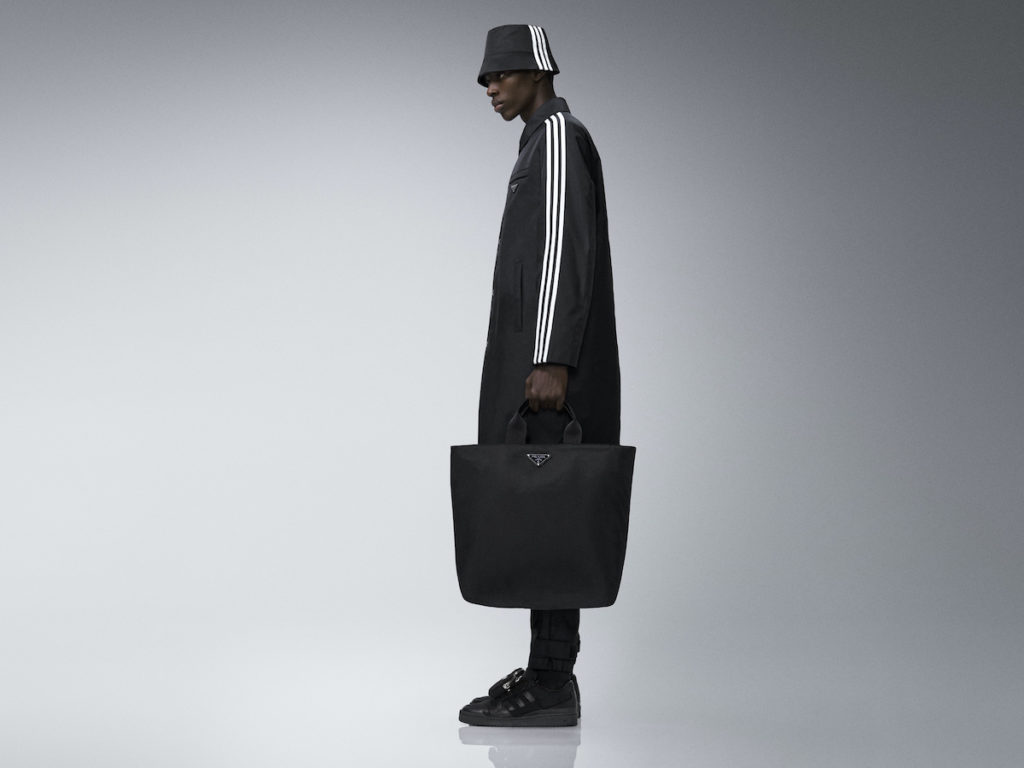 adidas Originals and Prada have announced their third collaboration, this time bringing the adidas for Prada Re-Nylon collection into the metaverse. The two brands have come together once again in collaboration with digital artist Zach Lieberman, creating a one-of-a-kind user-generated NFT project.
adidas for Prada re-source is an NFT collaboration which will feature user-generated and creator-owned art, which will bring together a wide array of creatives across design and fashion, as well as people in the crypto and metaverse space. They will be tasked with designing an art piece that is inspired by the physical Re-Nylon collection, as seen below. adidas and Prada will invite their respective audiences to put forward anonymised photos to the open-Metaverse NFT project, with 3,000 community-sourced artworks being chosen and minted as NFTs. They will then be compiled as tiles in a single mass-patchwork NFT designed by famous digital artist Zach Lieberman.
The project will be completely free to enter and the creators will have full ownership rights over their individual NFT tiles.
The final piece will be brought to auction on SuperRare, a pioneering marketplace for curated NFT art pieces. This community-driven project will also look to put the majority of the proceeds towards Slow Factory, which is a non-profit organisation that works to create education to push genuine solutions and more inclusive communities.
Do you think this is the future of fashion?