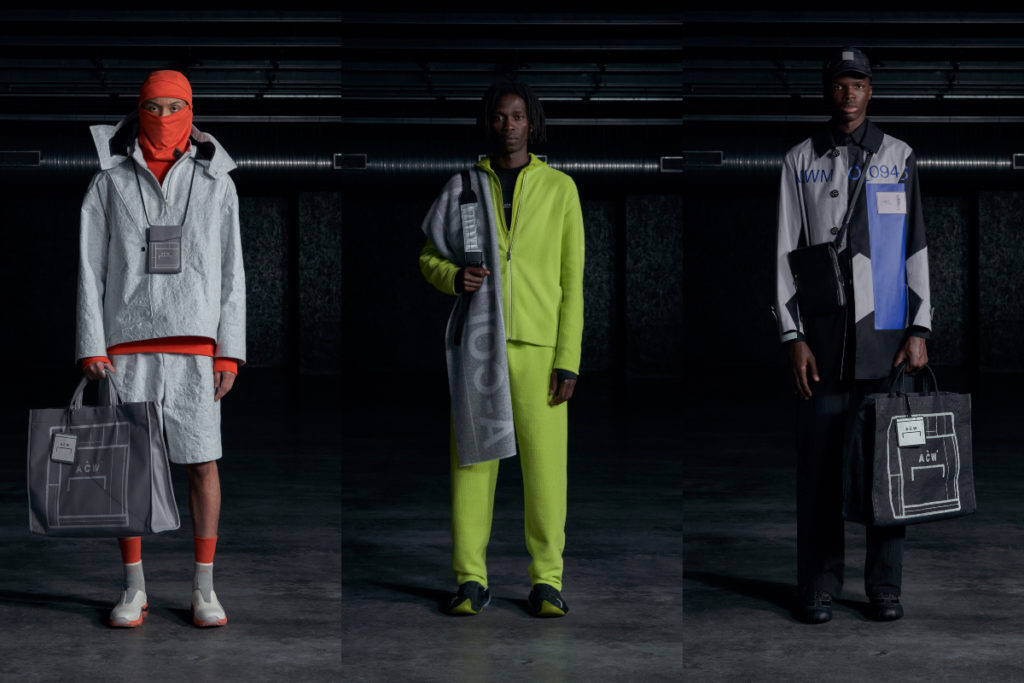 Samuel Ross's A-COLD-WALL* have unveiled their Spring/Summer 2022 collection, which prioritises modern functionality with a modern aesthetic.
The brand sets itself a manifesto, underlining that the collection bases itself upon four central characteristics: Motion. Form. Oscillate. Converge. Staying true to the brand's traditional hardware style, the collection sees an exploration of colour theory and looks to further its quality by "continuous refinement through form and fabrication."
Driven by utility, some of the collection's standouts include an orange Form Gilet, a Gradient Merino Knit, as well as a Dual Texture Shirt in a muted yellow and grey.
The A-COLD-WALL* SS22 collection is available to shop now via their website. Check out the looks below.
PHOTO CREDIT: @A-COLD-WALL*