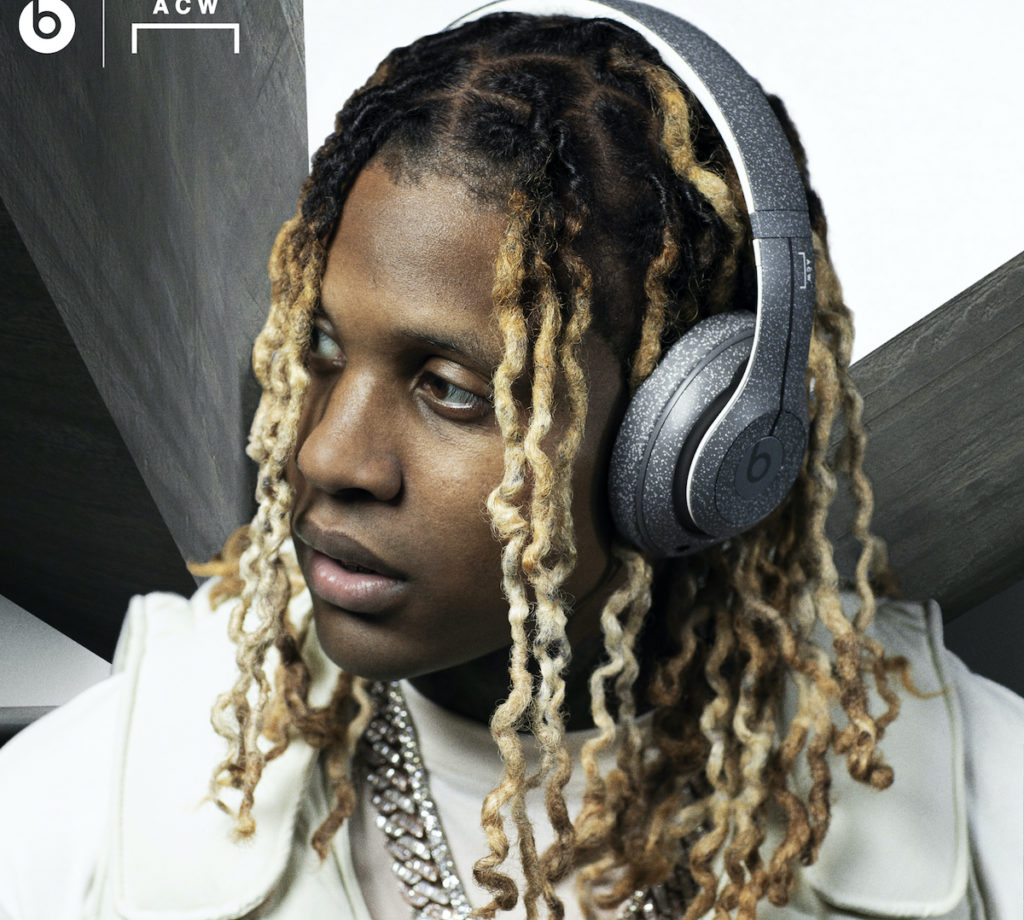 The latest partnership across the ever intermingling worlds of fashion and music, Beats and A-COLD-WALL* recently debuted their collaborative work which sees the Beats Studio3 remade in ACW* Concrete.
Arriving in an expectedly utilitarian slate-and-chalk colour palette with a grid pattern, black stripe down each side, and the ACW* logo is printed on the sidearms, inner arm and on the headphone case, the equally aesthetic-led packaging drops in a similar colour palette and is constructed from recycled wood fibre. Speaking on the collab, ACW* frontman Samuel Ross commented:
"The focus of our Beats A-COLD-WALL* collaboration was to convey a universal material language that is both sensitive and recognizable to all, ensuring a minimalistic sensibility carried through the process. I wanted to produce a product language suitable for everyday use. Precision and specificity became unspoken rules throughout the process, from product to packaging. New printmaking techniques were developed with Beats to offer a two-tone patina composed of slate greys and washed chalks.
Featuring rapper/singer Lil Durk in the accompanying campaign, take a look at the new arrivals and pick up a pair via the A-COLD-WALL* website starting from the 15th of October.